Williamstown Animal Hospital Veterinarian Services
Wellness Services For Your Pets
The scope of animal care services offered at our hospital makes us a one stop shop for all of your pet's veterinary needs. Our routine veterinarian services include:
Routine Wellness Care (we recommend yearly check ups)
Senior Pet Care
Nutritional Counseling
Prescription Diets
Parasite Control
Chronic Pain Management
Vaccines
Surgical Procedures and Services
In the event that your pet requires surgical procedures or more extensive care, you can rest easier knowing that our veterinary clinic has the tools, resources and expertise in-house to provide prompt, skilled care.
Spays and Neuters
Microchip Implants and Services
Dental Extractions
Tumor Removal
Laceration Repair
General Surgery
Isolation Ward
Intensive Care
Emergency Services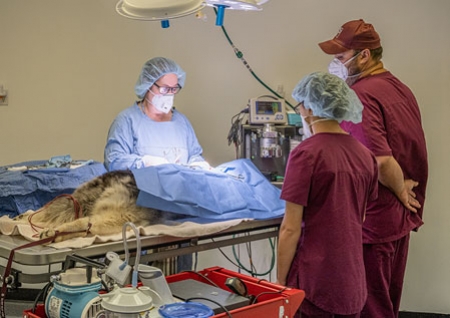 Other Services
The quicker we are able to diagnose a health problem, the faster we can provide the proper care. Williamstown Animal Hospital has sophisticated in-house diagnostic equipment in our lab to allow us to pin point problems as quickly as possible. We also have an in-house pharmacy and provide boarding services for our patients.
In-house Pharmacy Services
In-house Laboratory Services including digital X-ray and same day radiology report
K-laser (therapy laser for arthritis, incisions, wound healing, etc.)
In-house Digital X-ray
Dentistry
Boarding (patients only)